Learn some more about where your money goes.
MRI Scanner
Through the generosity of our supporters and major donors, the NMH Foundation successfully reached the target of €1.5 million to purchase an MRI scanner, a first for any maternity hospital in the State.
The acquisition of an MRI scanner will transform foetal-maternal medicine in Ireland and will offer a major advance in the diagnosis and treatment of critically ill newborn infants.  Very sick and premature babies must be transported across the city for vital, lifesaving scans but now with our own designated MRI Scanner, these babies will not need to leave Holles Street.  Our first scan was held in September 2016, marking a very exciting moment in the history of the National Maternity Hospital!
Neonatal Intensive Care Unit (NICU)
Equipment
Parent Support Services Fund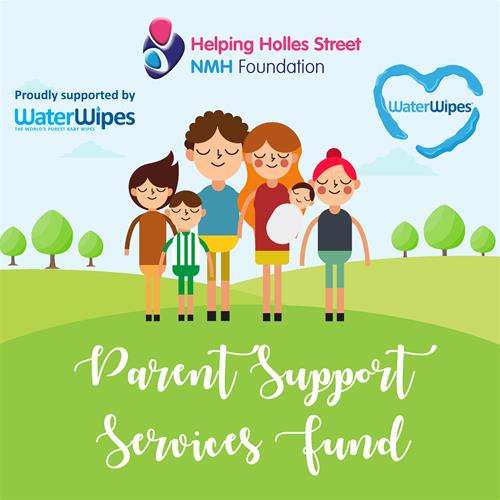 The NMH Foundation are working closely with the Social Work Department to improve many Parent Support Services here in the National Maternity Hospital.  We know that having a baby in intensive care is one of the most stressful things a parent will experience and in many cases this is compounded by the fact that many of our parents travel great distances and/or must spend weeks and months coming into our city centre location to be with their sick baby. 
The NMH Foundation is now looking at ways to relieve some of this pressure by working with our medical social workers to support them in their efforts to source parking and accommodation. 
We are delighted to announce that because of the generosity of our donors we have been able to purchase 5 parking passes for our Holles Street Parents as part of an NMH Foundation initiative supporting Parent Services.
We are also delighted to tell you that thanks to funding support from WaterWipes, the NMH Foundation gifted 200 Breast Pumps to NICU Mothers, helping to alleviate a little of their stress at an incredibly difficult time.  We will continue to develop this fund and collaborate with NMH Staff to improve our services throughout 2019.  If you would like to be involved in supporting Parent Services please email us at foundation@nmh.ie
Room Renovations
Thanks to the tireless fundraising efforts of The Keary Family who raised over €5K! and our Mini Marathon Entrants 2015, funds were raised to refurbish the family room and both breastfeeding rooms in NICU, making it a much more comfortable space for parents to rest.  The NMH Foundation has purchased a new sofa bed, recliners and some soft furnishings for these rooms as well as pinboards for the Unit: featuring some very special Unit Graduates!
In 2018, again with thanks to WaterWipes, we have will continued to create more comfortable spaces for our Parents & Staff and renovated the Medical Social Workers Consultation Room.  In 2019 we hope to develop a very special care package project for Holles Street Mothers – stay in touch in 2019 for details.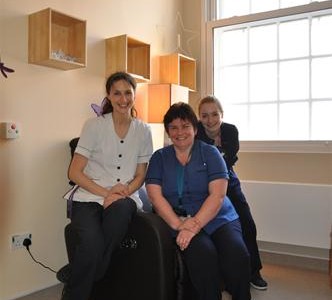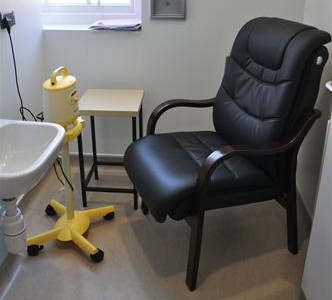 Kangaroo Care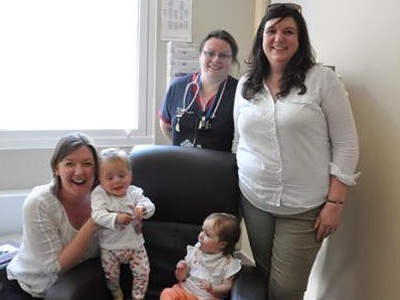 Kerri O'Connell  & Nicola McJackson along  with their supporters have raised over €7.5K! for the NICU which was used to purchase chairs for Kangaroo Care, New Breast Pumps and Privacy Screens for NMH Patients!  Thank you all so much!  Everyone is delighted to see both girls Aoibhín and Esmée (& both Mothers) doing so well!
Bereavement Services
The NMH Foundation is currently working with the NMH Bereavement Committee to identify areas of development.  Thanks to the donations we have received, our team of bereavement midwives and have recently upgraded a designated room in Unit 3 for bereaved mothers and also refurbished the bereavements midwives office, giving our parents a more peaceful space to meet during this difficult time.  Donations are also allocated toward buying books, clothing and moses baskets to help a little for those parents recently bereaved.
In addition to this, we have recently provided support to the bereavement office to improve their rooms, making it a more calming and comfortable place for them to meet with our bereavement families.
Staff in the Bereavement Department say:
We have refurbished room 1 in Unit 3 to beome an ensuite facility.  Having this facility has certainly improved privacy and dignity to our couples who experience pregnancy loss.  The foundation has funded a recliner chair for the comfort of the birthing partner and we have ordered a wall painting to soften the general atmosphere.  We are delighted with the room and whilst these are small changes, the value of its own ensuite cannot be understated.  The NMH Foundation has contributed to the upgrading of one single room where you are looked after, if you experience a mid trimester loss or stillbirth with ensuite and comfortable recliner chair for your partner.  Thank you to the NMH Fundation and our patients who have given generous contributions to make this happen.
We hope to build on these projects steadily throughout 2018, if you would like to get involved with supporting Bereavement Services please email foundation@nmh.ie
Research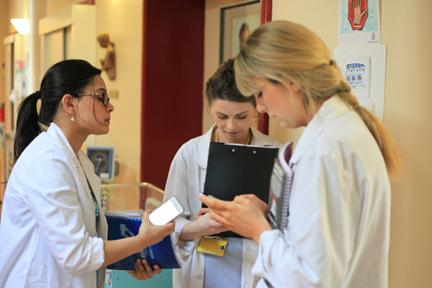 The National Maternity Hospital believes that embedded research is an essential component to improving the maternal and infant care during this most vital stage of human development.  Research into maternal and infant health is fundamental to progressing Ireland's future healthcare needs.  It has been shown that hospitals that prioritise research provide the best patient care and more positive patient outcomes. 
The NMH continues to face many healthcare challenges including funding difficulties, overcrowding, out-dated facilities and equipment and difficulty attracting top medical staff.   A well-funded and supported research programme will help us to make advances the complex medical issues faced in maternal and infant care in this difficult environment.  In addition to this, it will help the NMH to attract the most talented and curious medical minds, determined to find clinical solutions to the most complex issues faced by our youngest at the most vulnerable stage of life.
The NMH's research focus includes critical areas such as maternal diet and nutrition, infant brain injury, delivery room care and respiratory care of preterm infants.  Advances in these and many other areas will help us advance the care of our mothers and babies.
Tús Maith - A Good Start

 'Tús maith, leath na h'oibre' - a good start is half the work, the old saying goes. And it is especially true when it comes to nutrition and exercise.  What a mother eats and a healthy, active lifestyle can have a positive effect on her baby's development in the womb.  There is an established and growing body of evidence that a good diet and proper exercise from the time of conception through infancy can protect a baby from conditions like heart disease and diabetes as an adult- a very good start indeed!
To give every baby a good start, the NMH wants to make our 'Tús Maith /A Good Start' programme available to the mothers we care for, with sound advice from our dieticians on good nutrition, exercise, lifestyle change and infant feeding.  In order to support the National Maternity Hospital with the Tús Maith programme, the NMH Foundation is working to align itself with individuals, organisations and companies who share in this vision of a healthier Ireland.  Classes in nutrition, health, diet, exercise and breastfeeding are all available to our patients, but there is more work to do and the NMH Foundation is now supporting the Hospital in these efforts.
Audited Accounts