6th Annual NMH Foundation Fashion Show 2017
On Thursday November 23rd almost 400 NMH Foundation supporters were treated to a night of high fashion, styled by the incredible Catherine Condell. The 6th Annual NMH Foundation Fashion Show was once again held at the amazing Royal Hospital Kilmainham. Anton Savage was our fantastic host and brought a lot of fun to the proceedings. Some extra special 'models' also offered their services on the night - adding even more excitement to this very special event. It was truly a night to remember!
Our guests saw a wide variety of fashion created by top designers including: Anthony Peto Chapelier, Helen McAlinden, Roisin Linnane, Electronic Sheep, Fao Millinery, Jen Kelly, Louis Copeland, Louis Kennedy, and Joseph Ribkoff. Boutiques including Alias Tom, Umit Kutluk, Kahn, Paisie, Melissa Curry Jewellery, and Harvey Nichols also showcased their lovely designs.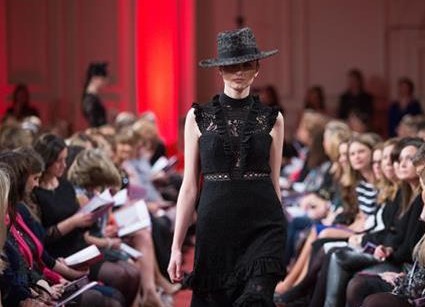 Thank you so much to our amazing corporate sponsors:
Etihad Airways
Keeling's
The John Pollard Foundation
WaterWipes
Arthur Cox
KBC
Matheson
Byrne Wallace
MERC Partners
Mason Hayes & Curran
Arup
Willis Towers Watson
Without your support this night would not have been possible!