World Prematurity Day 2018
Calling All Current Patients & Graduates of Unit 8 - Please come and join us to celebrate World Prematurity Day at our annual Coffee Morning!
We are celebrating the 'Little Miracles' of Holles Street on Saturday, 17 November 2018 from 11.00-13.00 at the Board Room, National Maternity Hospital (Mount Street)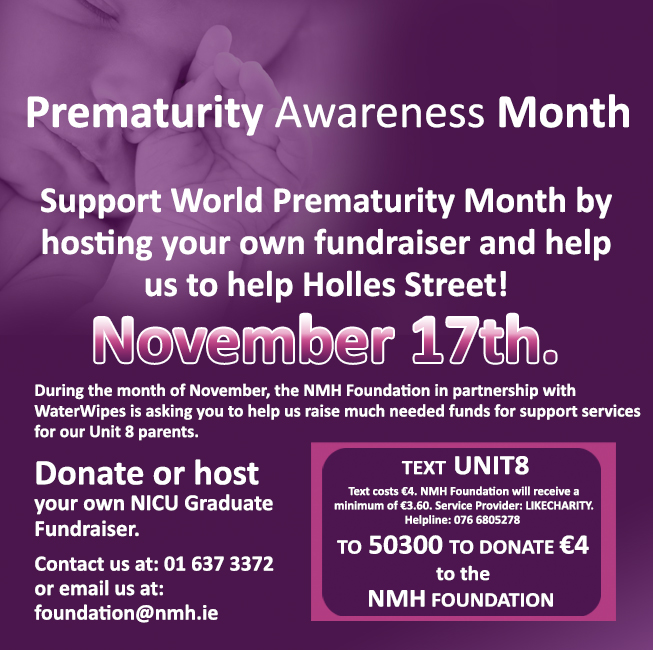 The NMH Foundation will be running a fundraising campaign throughout the month of November, to raise much needed funds to support services for parents of babies in the NICU.  We are asking all of our supporters and Unit 8 families to host an event in your local town to raise funds for the NMH Foundation. 
There are many different types of events from coffee mornings, bake sales and pub nights just to name a few – please visit our Organise Your Own Event page or contact us at foundation@nmh.ie to discuss.
We would love to see events all over the country raising awareness & funds for World Prematurity Day – join us now!!

If you are interested in holding an event, please complete our online form or email foundation@nmh.ie for more information.