The NMH Foundation Breastfeeding & Kangaroo Care Fund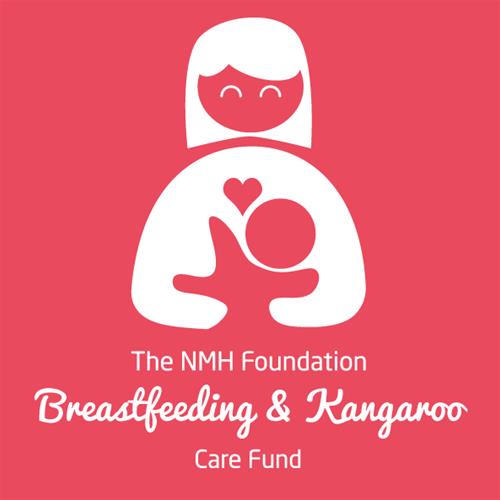 The NMH Foundation Breastfeeding & Kangaroo Care Fund has been set up to support Mothers who choose to breastfeed.  Recent Foundation purchases include hospital grade breast pumps, privacy screens, a staff 'Tongue Tie Workshop', breast feeding pillows, breast feeding kits and the refurbishment of two of our NICU Breastfeeding Rooms.
Additionally, with the kind support of WaterWipes under our Parent Support Services Initiative we regularly purchase personal pumps for Mothers whose babies are born at 31 weeks and 5 days & under or weighing less than 1.5kg. We are delighted to support our NICU Parents at a time of great stress and worry and are very grateful to WaterWipes for this ongoing support.
Our team in the NICU are working to encourage and further develop Kanagroo Care - the practice of promoting skin to skin contact for stable premature babies, where the baby is placed chest to chest with a parent, wearing only a nappy.  The benefits of this method include:
helps regulate baby's body temperature
more rapid brain development
enhances successful breastfeeding
earlier parent-baby bonding
warmth helps calm the baby
Kerri O'Connell and Nicola McJackson have set up a fundraising page, raising funds towards Kangaroo Care at the NMH. They have raised over €7,500 so far and we have purchased 2 kangaroo care chairs, 2 breast pumps and 2 privacy screens for our NICU.