THANK YOU for helping babies arrive, survive and thrive!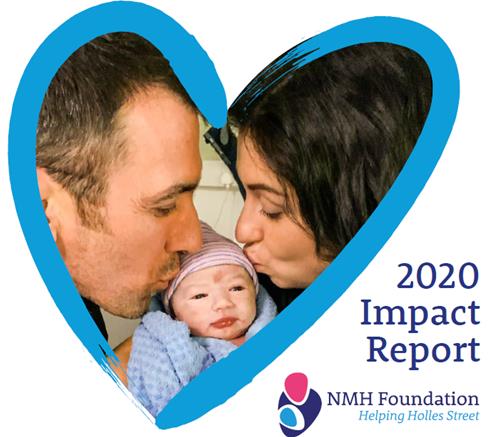 In 2020, over €270,000 was raised by the NMH Foundation's amazing supporters! All over Ireland, at home and at work, the #NMHFamily found ways to support mums, dads and babies at The NMH.
Covid-19 made 2020 a very different year for fundraising. The NMH annual Golf Classic and Fashion Show had to be cancelled, but the #NMHFamily came out in force! Thank you to our runners, walkers, virtual eventers, mums, dads, aunts and uncles, brothers and sisters for your very generous and kind support. Whether you did it yourself, or donated to others, you helped babies to arrive, survive and thrive!
A very special thank you to the incredible women of Placenta Accreta Ireland who held a spectacular luncheon on 29th February 2020 raising vital funds for research to support women and families affected by this life-threatening condition.
Challenge 32 – June was the month where we asked you to take part in the Challenge 32 and you did press ups, burpees, cycles, runs, walks, knitting, baking and had lots of fun!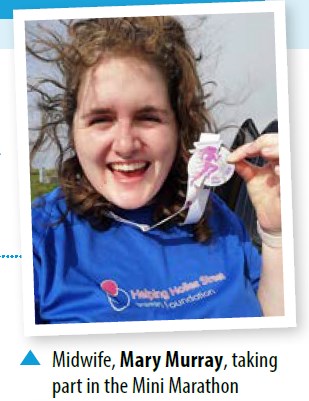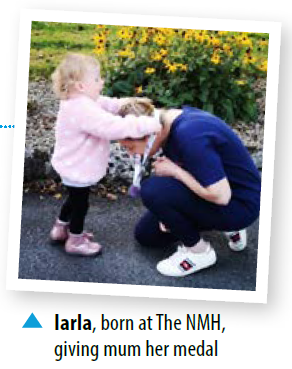 Vhi Virtual Women's Mini Marathon - There was nothing stopping #TeamNMH in taking to the streets, parks in the sun, wind, rain and hailstones to support the NMH Foundation on this 10k challenge!
Virtual Concert on World Premature Day 17 November - Triona O'Neill created a beautiful song and hosted a live-streamed entertainment event to raise funds and increase awareness of preterm births.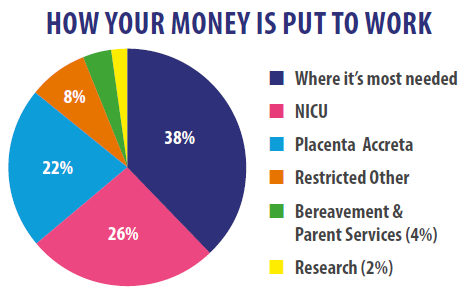 The NMH Foundation exists to raise vital funds for the National Maternity Hospital, with a focus on advancing maternal and neonatal health in Ireland.
We raise vital funds to invest in research, to provide vital equipment and technology within the hospital, and to support the work of the care teams and support services caring for mothers and tiny babies at the National Maternity Hospital 24 hours a day, 365 days a year.
Some of the ways that your incredible support helped in The NMH.
Neonatal Intensive Care Unit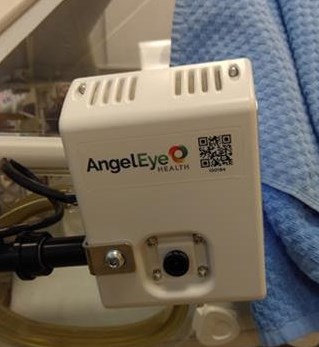 Angel Eye Cameras - The cameras enable more families to virtually visit their babies in the NICU when they cannot physically be present.
Transport incubator - After incredible fundraising efforts in 2018 and 2019 the incubator went into service in 2020. It provides a safe, warm environment to transport infants either within the hospital or for external transfers.
The Vision Ball and RetCam 3 - Our unique partnership with Fighting Blindness raised funds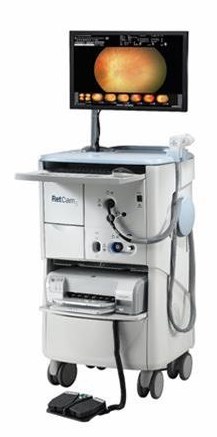 to purchase a Retinal Camera for The NMH.  RetCam 3 focuses on the timely detection of Retinopathy of Prematurity which is a potentially blinding disease in premature infants.
Positioning nests - Babies born too soon need a bit of extra help to grow and develop outside the safety of the womb. Positioning nests can help prevent abnormal shaped ribs, head and pelvis and can improve respiration, movement and even sensory motor development.
Breast pumps - Tiny babies need mothers' milk to help them grow strong and develop robust immune systems. We support NICU mums with breast pumps so that babies who are too premature or too unwell to breastfeed still get every fighting chance, and important feeding and bonding time with mum.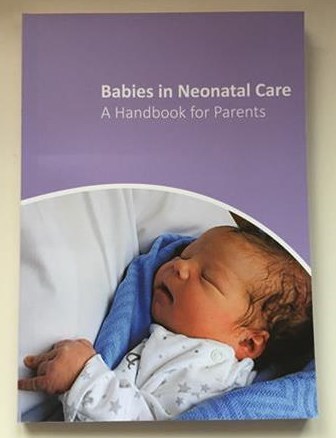 Nursing chairs - Clinical grade comfortable nursing chairs helps our preemies and mums to make the most of their together time.
As part of the Covid-19 response, Rethink Ireland awarded a grant to the Foundation to bring the incredible NICU baby booklet for parents online. Look out for this in 2021.
NICU parents Paddy and Sinéad raised a phenomenal €18K in memory of baby Everett Nathaniel, and these funds will be used to purchase vital equipment for the NICU in 2021.
Bereavement
The death of a baby during pregnancy or shortly after birth is a heart-breaking experience. Through generous donations, the NMH Foundation has been able to support these parents by funding the publication of vital information, refurbishing bereavement rooms, and providing precious keepsakes and memory making services for parents.
Darcy's story
Darcy was born the day the lockdown was announced, we'll never forget your birthday!
Suzy was nine months pregnant and feeling very anxious at the start of March 2020, a lot of rumours were circulating about the impact Coronavirus might have on Ireland. 
Read Darcy's full stoy.