Press Release 
National Maternity Hospital Foundation 
17 January 2023 
     Stefanie Preissner appointed Ambassador for National                               Maternity Hospital Foundation 
                         - Preissner launches annual 'To Holles Street & Back Home' Fundraising Challenge - 
The National Maternity Hospital Foundation is delighted to announce Stefanie Preissner as their 2023 Ambassador. The announcement coincides with the NMH Foundation's launch of the 2023 'To Holles Street and Back Home' Fundraising Challenge. 
Stefanie has a personal connection to the hospital, after giving birth to her baby Aurora (Rori) in September 2022 at The NMH. Stefanie says she is deeply committed to supporting the important work of the hospital and its Foundation.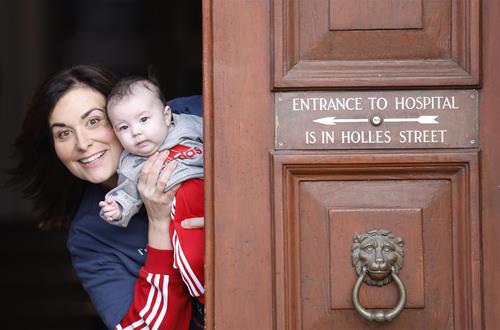 To kick off her ambassadorship, Stefanie is issuing a challenge to the community - the 'To Holles Street and Back Home' Fundraising Challenge. Throughout the month of March, participants will walk or run 150 
kilometres (just under 5 km per day) to raise funds for the NMH Foundation and help babies arrive, survive and thrive.  
The NMH Foundation exists to raise vital funds for The National Maternity Hospital, with a focus on advancing maternal and neonatal health, through funding research, innovation and excellence in care. 
Stefanie says, "It's my privilege to be asked to be the Ambassador for the National Maternity Hospital Foundation. I received the most amazing care from the midwives, doctors and clinicians in Holles Street during my pregnancy with Rori, and this feels like a small way to help". 
"I've also been through some heart-breaking miscarriages over the past two years and the support received during those brutal times cannot be underestimated.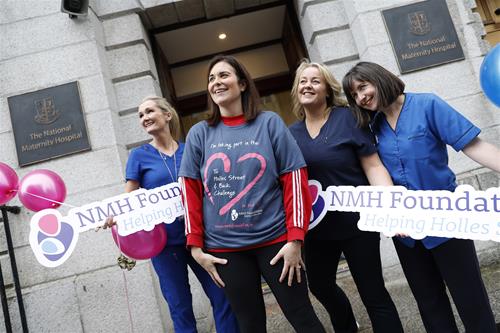 Day in, day out, women are going through their pregnancy journeys inside The NMH and I think many people who pass through the doors of Holles Street wonder how they can repay the wonderful staff. Taking part in the 'To Holles Street and Back Home' Challenge is one way to show your appreciation."
"We hope this challenge will not only raise important funds for our hospital, but also encourage people to get active and support a worthy cause. Join us in this exciting campaign by signing up on the NMH Foundation's Facebook Group (address below) and make sure to invite your friends, family and colleagues to participate. Together, we can make a difference for mothers and babies," concluded Stefanie.