The NMH Foundation is grateful for our incredible Board of Directors, who volunteer their time to provide counsel and support to us all year long. 
The Board of Directors are working towards full compliance with the governance code for community, voluntary and charitable organisations.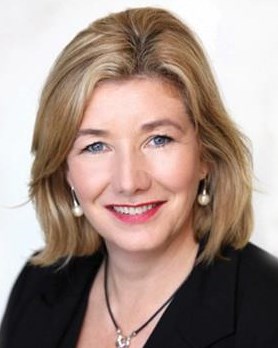 Mary Rose Burke (Chair) - Mary Rose is the Chief Executive Officer of Dublin Chamber. Prior to joining Dublin Chamber, Mary Rose held the position of Director of Corporate, Strategic and International Affairs for Ibec since 2013 having moved from the position of Director of Pharmacy at Boots Ireland which she held for 8 years.
Prior to joining Boots Mary Rose worked at the HSE, and previously established and managed her own business. She has also been a council member of Chambers Ireland and the Dublin Chamber of Commerce. Mary Rose is a pharmacist and former Council member of the Pharmaceutical Society of Ireland. She is also a member of the Board of Directors of Bord na Mona.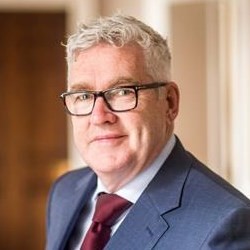 Professor Shane Higgins - Shane is the Master of The National Maternity Hospital. He is a Consultant Obstetrician and Gynaecologist, with subspecialty in Maternal and Foetal Medicine. He has a broad range of clinical and management experience in Australia, Scotland and Ireland and has special interests in preterm birth, labour ward management, and recurrent pregnancy loss.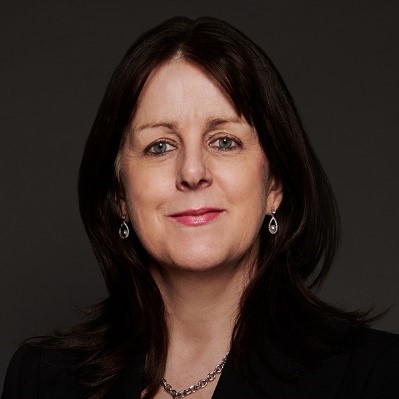 Melíosa O'Caoimh -  Melíosa is Country Head of Northern Trust, Ireland. Prior to joining Northern Trust in 2003, Melíosa spent 8 years with Pioneer Global Investments in various management roles including Finance Director and latterly was their Head of European Transfer Agency. Prior to that Melíosa was a Manager at Arthur Andersen & Company, Chartered Accountants. She is a Fellow of the Institute of Chartered Accountants in Ireland and a Member of the Institute of Taxation in Ireland.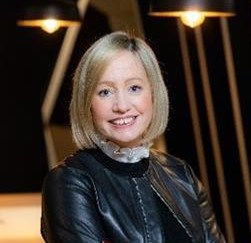 Aisling Curtis - Aisling is Commercial Technical Leader at Microsoft Ireland with 20 years experience in the Telecommunications and Technology Sectors leading global diverse teams both in-country and remotely. Previously Head of Commercial Transformation at Vodafone UK and Strategy and Transformation Manager at Vodafone Ireland. Holding an honours Degree in Economics from the University of Maynooth, and a Masters Degree in Business Economics from UCC, Aisling is a passionate business and cultural transformation leader.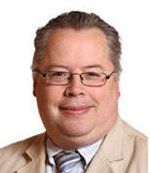 Ronan Gavin - Ronan is the Secretary / Manager of The National Maternity Hospital and has worked in The NMH for over 20 years. Prior to joining The NMH Ronan worked as a manager at Price Waterhouse Cooper. He is a member of the Institute of Chartered Accountants in Ireland and holds a degree in Business Studies.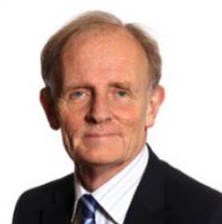 Dr John Murphy - John is a Consultant Paediatrician in The National Maternity Hospital and Paediatric & Neonatal Clinical Lead with the HSE in Clinical Strategy & Programmes Directorate. His is also editor of the Irish Medical Journal.
Sarah Gallagher - Sarah is the Legal Director of Tesco Ireland and is responsible for overseeing the legal and compliance functions across Tesco Ireland's business. Sarah joined Tesco in 2012 as Legal Director, prior to which she spent four years at Eircom as Director of Commercial Legal Services. Sarah champions health and safety under Tesco's sustainability strategy. She is also a board member of Tesco Mobile Ireland and has responsibility for IT within the Tesco Ireland business.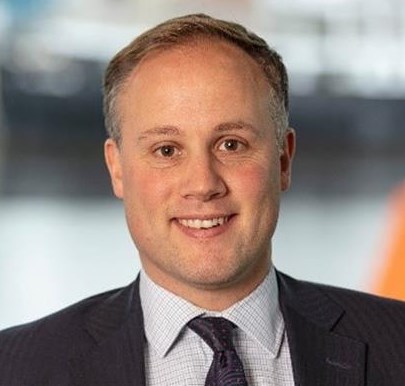 William Thavenot - William is a communications consultant with 17 years' diverse experience in Ireland, the UK and Brussels, across both the public and private sectors. Past roles include as Director of Marketing and Business Development at a leading Irish law firm and as Head of Public Affairs at Westminster City Council, with an MA in English Literature from the University of St. Andrews in Scotland. William brings direct experience of the Foundation's work, having fundraised for a new bereavement suite in the NMH following the sad death of his baby daughter, Florence, in 2021.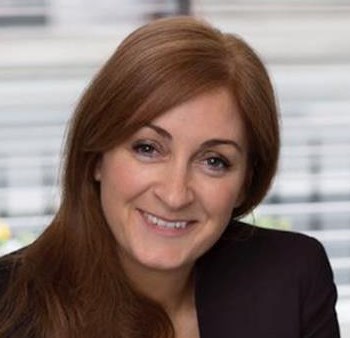 Leonora O'Brien - Leonora is a pharmacist and health technology entrepreneur who has worked on developing and scaling health technologies for the healthcare sector internationally as well as in policy development and regulatory affairs. Past roles include Chief Pharmacist/Superintendent for Unicare Pharmacy, then the largest pharmacy group in Ireland, as well as Governance and Practice Development Consultant for the Pharmaceutical Society of Ireland (pharmacy regulator). Leonora has served on a number of boards including the Technology Ireland Board and was a member of Council for the Dublin Chamber of Commerce.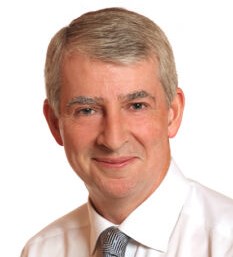 Professor Peter McParland - Peter was a Consultant Obstetrician/Gynaecologist at the National Maternity Hospital and retired in 2022 after 30 years service. Trained in Dublin, Bristol, London and Toronto and is an Associate Clinical Professor at UCD.  His special interests are in Maternal Fetal Medicine, high risk pregnancies and prenatal diagnosis.