Create your own active challenge to suit you. You can walk or run 10k, 21k or a full Marathon 42k. Or you can create a step challenge and walk 10,000 steps for 10 days! 
Decide your challenge and create a online fundraising page here:
www.justgiving.com/nmhfoundation
If you are looking for some inspiration, you can take on an active challenge like Jane's 10k challenge and help babies arrive, survive and thrive.
Please contact Marjut at marjut@nmhfoundation.ie or 01 637 3372 to register your fundraiser and for more information.
Jane's Fundraiser
Little Felix was born last October in The NMH, and mum Jane wanted to give something back to show her appreciation to assist other families in the future. In January she completed a 10k challenge in her local park and raised an amazing €2,556 for the NMH Foundation!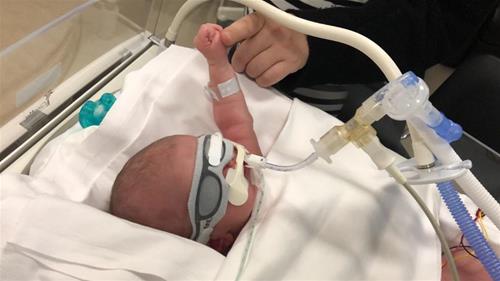 After Felix was born, he was rushed to the neonatal intensive care unit with persistent pulmonary hypertension of the newborn. Mum wanted say a special thank you to NMH midwife Becky, who very quickly realised that something was wrong with Felix that morning. Felix was moved to the NICU and after 2 ½ weeks of care in the unit, little Felix was ready to go home.

Mum Jane says:
"I think we were overwhelmed by the kindness of all the team. The midwives did everything possible to facilitate breastfeeding. We were particularly happy when we got to hold him."

A big thank you to mum, Jane, for sharing her story with us and raising funds for the NMH Foundation!