The NMH Foundation & Fighting Blindness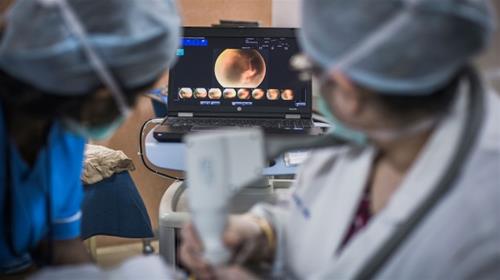 Three years ago, every pregnant parent's worst nightmare happened.  Aisling went into labour with her twins at only 25 weeks. Kailum and Blake were born in a critical condition. Tragically Kailum passed away, and Blake was given very little chance of survival.
Over the next few weeks, as Blake struggled to survive the Doctors knew that Blake was at high risk of a dangerous condition called Retinopathy which can lead to permanent sight loss.  They kept a constant eye on him, scanning him for signs. But then they came and told us what we had feared the most. He had stage III retinopathy (ROP), which meant he had to have surgery to try and save his sight. The neonatal unit in the National Maternity Hospital requires new RetCam equipment to continue effectively scanning premature babies at risk of blindness, thus saving their sight.
Fighting Blindness and the NMH Foundation have teamed up with actor James Nesbitt to raise much needed funds for this equipment for the neonatal unit at the National Maternity Hospital in Holles St.
Please support our campaign !